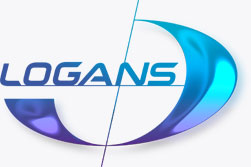 Specialist suppliers of In-Mould Labels
Situated in Gisborne on the East Coast of New Zealand the environment controlled production premises is located amid a clean, green region renowned for its natural beauty and favourable climate.
Logans has a legacy of quality printing surpassing forty years and a reputation for leadership in its field. For twenty of those years production of in-mould labels has been the major focus, supplying this highly technical label to customers throughout New Zealand, Australia, the Pacific, Asia and beyond.
The company's track record as a supplier of excellence comes from an unwavering dedication to continuous improvement in areas such as Quality Systems, Lean Manufacturing, Food Safety, Workplace Health and Safety and Environmental best practice all encompassed within the certified ISO 9001 quality management system (continuous since 1994).
Multiple awards are held in the areas of Supplier Performance and Print Quality.